Ahmedabad One-Day City Tour
If you want to discover the state of Gujarat, then a visit to one of its most vibrant cities, Ahmedabad, will serve your purpose. Built by Sultan Ahmed Shah in the year 1411 AD as his capital because of the picturesque surroundings and good climatic conditions of the then town, Ashawal, this young and enterprising Sultan decided to make it his capital with a forte and twelve gates.
This city is well connected to other major Indian cities by air, rail and road and is easily accessible. It has something for everyone and you will never regret visiting it.
Itinerary for a City-Tour of Ahmedabad
An itinerary for the city of Ahmedabad in one day may prove to be hectic but definitely enjoyable and informative for those who travel to this city from far and wide with limited time in hand.

At 9 a.m. in the morning would begin the one day city tour, signing off with a drop at the airport or railway station with an additional cost. The guided tour would include the most important tourist spots for you to get the most out of your visit.
Gandhi Ashram: To begin with is the Gandhi Ashram set up in 1915 and the Central point of the Indian Independence struggle the surroundings of this place are serene and tranquil. It was previously the home of Mahatma Gandhi which has now been made into a museum exhibiting an archive of letters and manuscripts besides the story of his life. Open from 8:30 a.m. to 6 p.m. every day, it is a retreat resort as well as significant to the patriotic Indians. After spending 1 hour or so, you can start from here and reach the next place.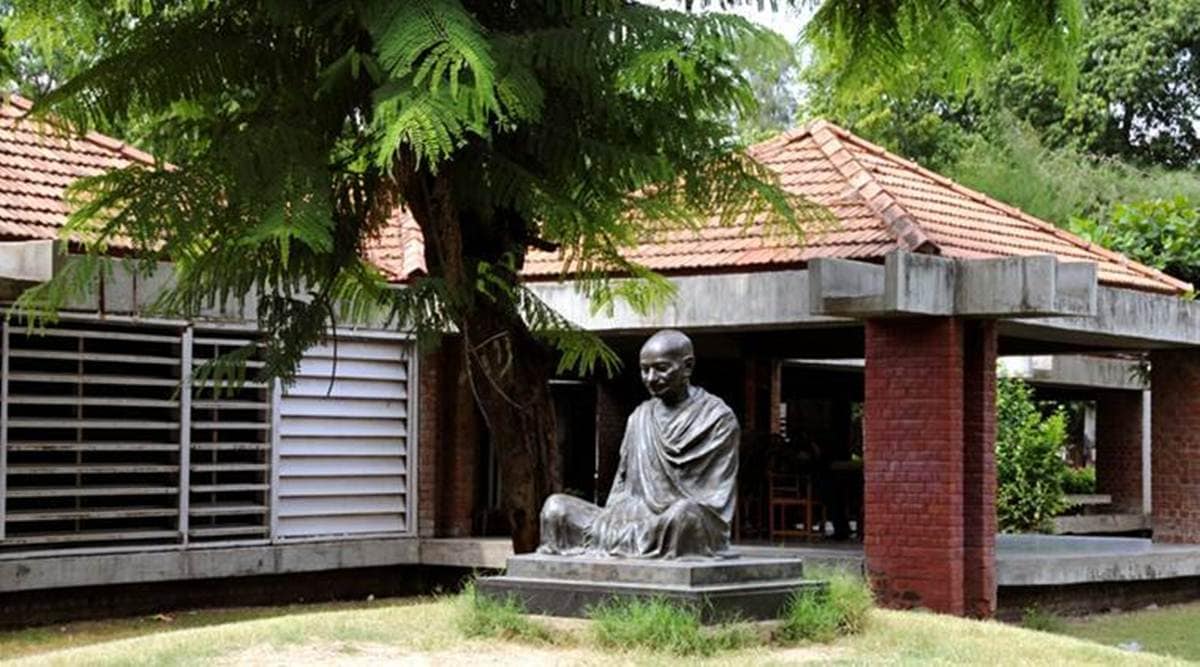 Address:

Gandhi Ashram, Gandhi Smarak Sangrahalaya, Ahmedabad, Gujarat, India - 380 027
Phone:+91.79.2755.7277+91.79.2756.0569
Timming: 10:00 AM to 6:00 PM(Ashram is open everyday of the Year)
Email: admin@gandhiashramsabarmati.org
Website: https://gandhiashramsabarmati.org/en/
Jama Masjid:
Next on the itinerary would be the
Jama Masjid
where you can reach in 20 minutes. constructed in 1424 AD and made of yellow sand stone. Its architecture is a perfect blend of Hindu and Muslim style and is supported by 260 pillars consisting of 15 domes. The mosque has many entrances and it is appalling to notice how it has withstood the roughest weather and pressure exerted by the high temperatures and heat.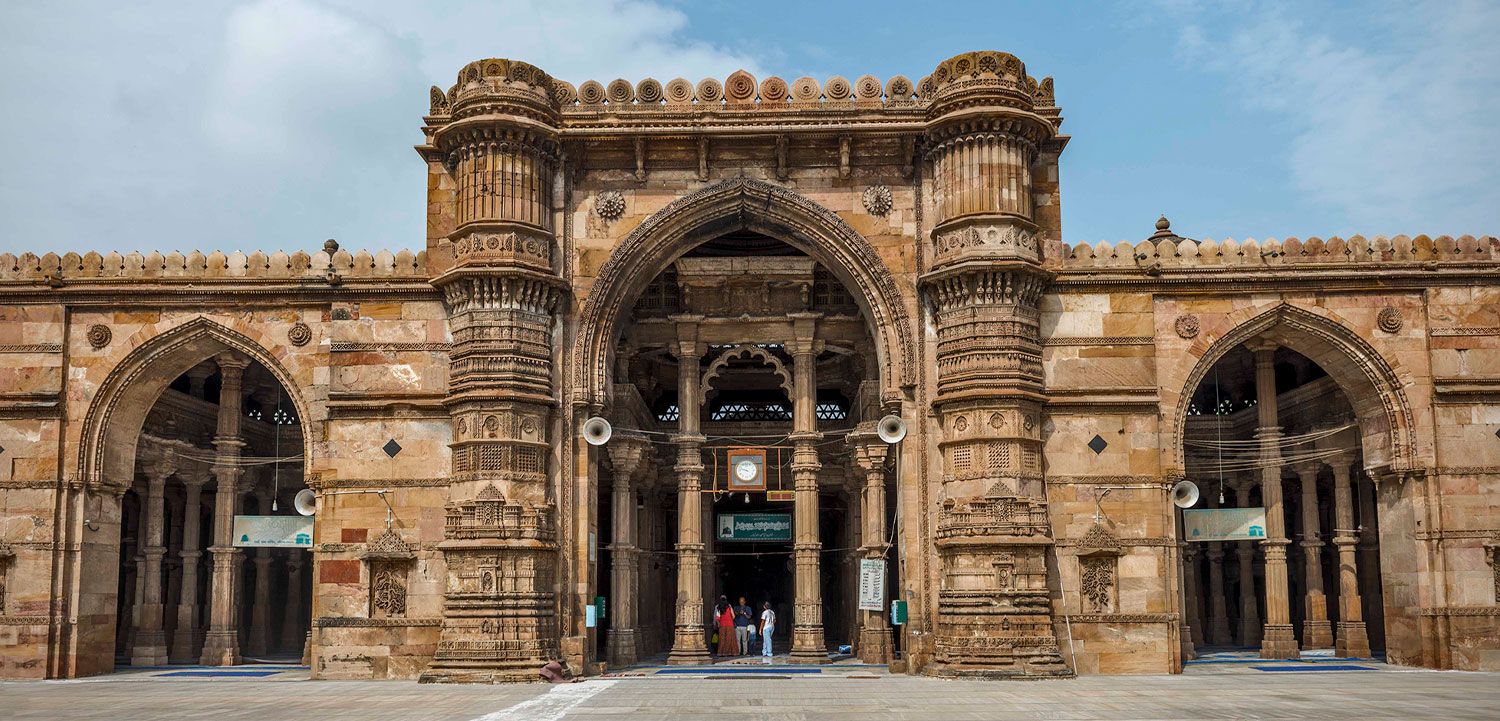 Address:
Address: 2HFP+HR5, Manek Chowk, Gandhi Rd, Danapidth, Khadia, Ahmedabad, Gujarat 380001
Architectural style: Indo-Islamic architecture
Website: https://www.gujarattourism.com/central-zone/ahmedabad/jama--jumma--masjid.html
Hathi Singh Jain Temple:
After visiting the Jamma Mosque, you will start at 11.30 am and go to a famous Jain temple which is the Hateeya Singh Jain Temple got its name from the name of its founder Seth Hathee Singh who was a very promising businessman. You need 1 hour to visit this temple.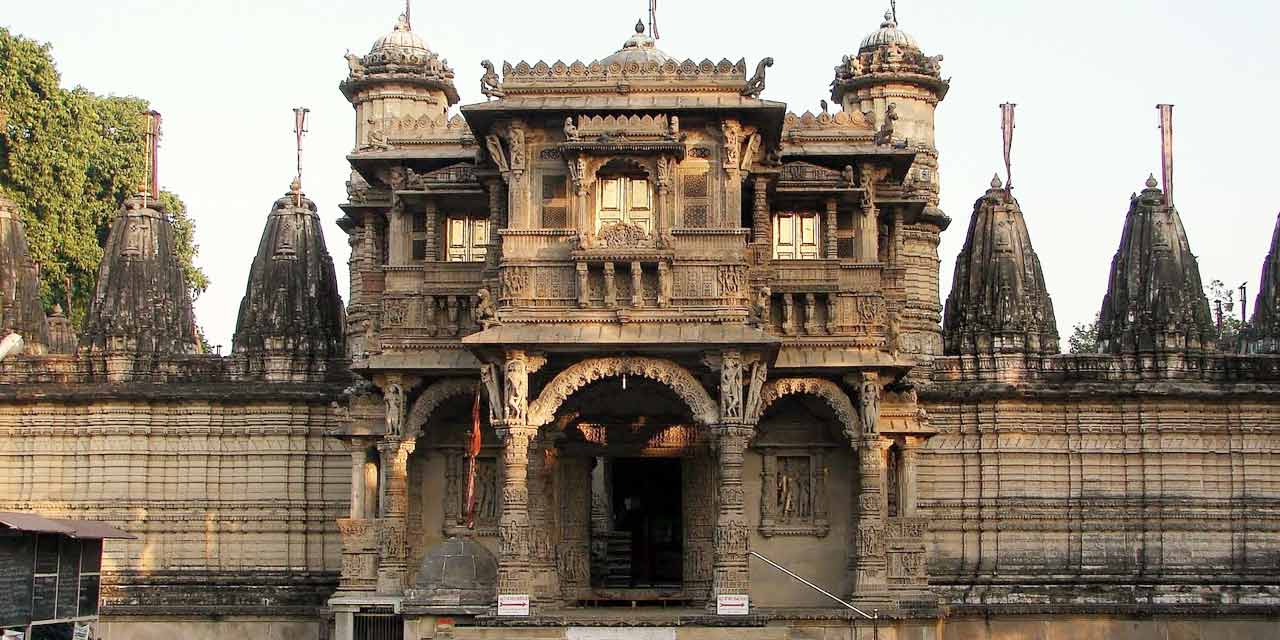 It was built in the year 1850 AD and has amazing designing consisting of meticulous carvings on white marble. It is double- storeyed with a dome on the front while the other two sites have exquisitely carved galleries. In India, there cannot be a more beautiful Jain temple than this and it is dedicated to the fifteenth Jain Tirthankara who was Dharmanath.

Address: Hutheesing Jain Temple, Camp Rd., Bardolpura, Madhupura, Ahmedabad, Gujarat 380004
Website: https://www.gujarattourism.com/central-zone/ahmedabad/hutheesing-jain-temple.html

Calico Museum of Textile:
For the lovers of textile and for those who have a fine understanding of weaving, the next place worth visiting in Ahmedabad is the
Calico Museum of Textiles
founded by Ms. Gira Sarabai in the year 1949 AD. Here the visitors are allowed in 2 sessions – one is the morning session where 20 visitors are allowed and in the afternoon session only 10 people are allowed.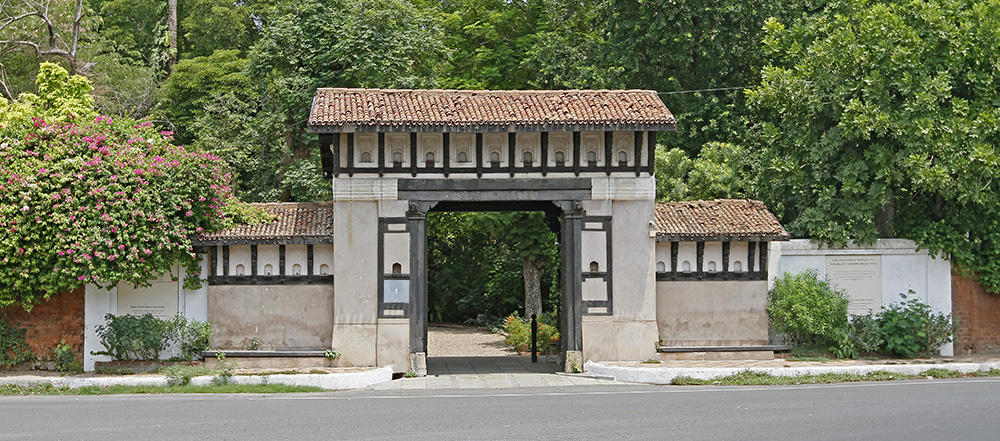 However keep in mind that you have to book tickets in advance. One would be amazed at the stupendous collection of clothing ranging from religious clothes to clothes that can be worn in a royal court room.
The price ranges and quality suits the pocket of every visitor and the highlight of this museum is you can find textiles which go back in times, even to the 17th century. Besides textiles, you can also find furniture and different craft work as well as images made of bronze, sandstone and marvels which are in huge demand.
Address: opp. Underbridge, Jain Colony, Shahibag, Ahmedabad, Gujarat 380004
Phone: 079 2286 5995
Phone between 10.30 am to 1.45 pm, and 2.45 pm to 6.00 pm.
(except Mondays and Bank Holidays) : 91-79-22868172 | 91-79-22865995,
(M) : +91 97260 89595
General enquiry email : calicomuseum1@gmail.com | For tour booking : booking.calicomuseum@gmail.com

Swami Narayan Temple:
Following the Heritage walk, is the visit to Swami Narayan Temple in Kalupur. Crowded with people from different parts of the country, this temple is dedicated to Lord Swami Narayan and has a mesmerizing structural design which is adorned with the typical designs of Gujarat show casing their culture and lifestyle. The temple is surrounded by lush lawns that are breath taking and on the Southern side are the nine tombs called the 'Nau Gaz Pir' or 'Nine Yards Saints'.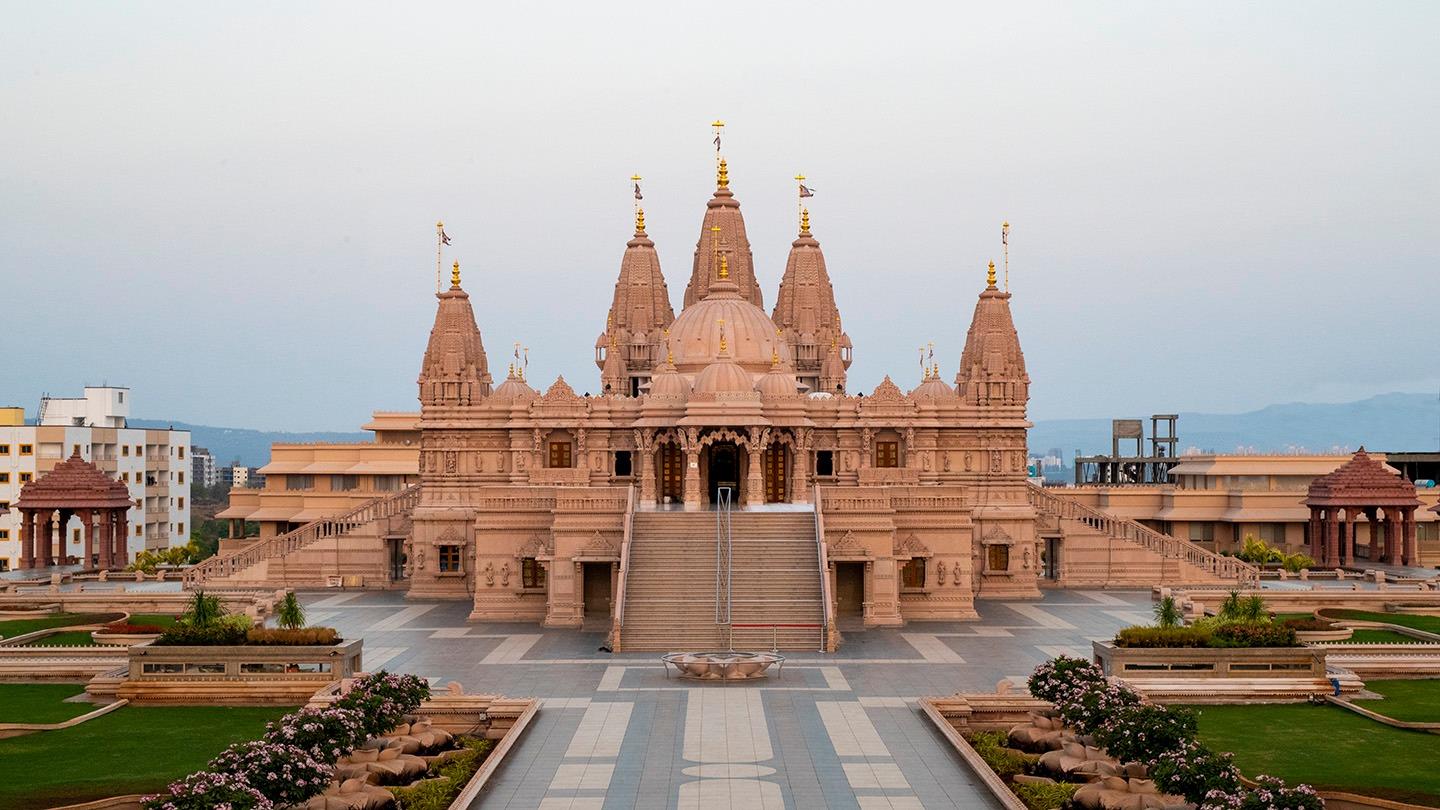 Adress: Ta. Barvala, Dist. Botad Sarangpur 382451 Gujarat India
Tel: +91 99989 95500, 99989 95522, 99989 95552, 99989 95633, 99989 95634, +91 2711 241181-2
Fax: +91 2711 241240
Website: https://www.baps.org/Global-Network/India/Sarangpur/Visitor-Info.aspx
Sidi Sayed Mosque:
Another monument to which a tourist is taken finally which has a worldwide acclamation for its skillful carving is the Sidi Sayed Mosque. Unmatched with any such skill in the world, this mosque has ten semi circular windows with an exotic mesh covering them also known as Jali.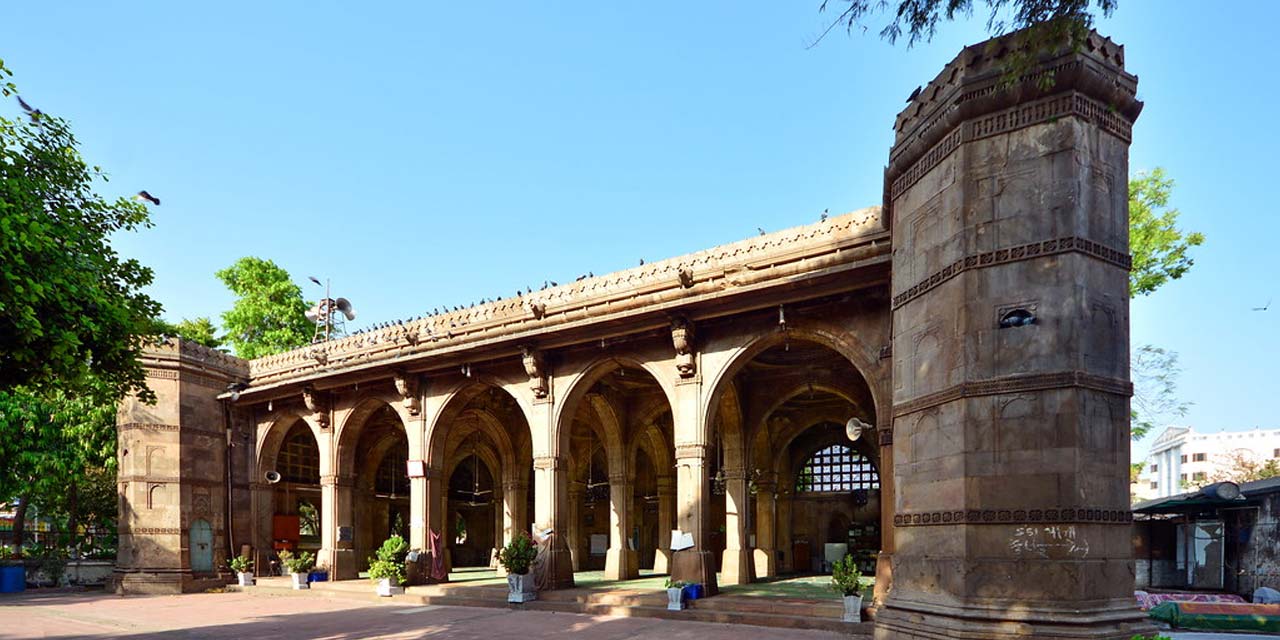 This represents the Indo-Saracenic styling and is known for its stone tracery. This mosque was constructed in 1573 and was established by Sidi Sayed who was a slave of Sultan Ahmed Shah. This is the last place of the one day tour.

Address: Bhadra Rd, Opposite Electricity House, Old City, Gheekanta, Lal Darwaja, Ahmedabad, Gujarat 380001
Website: https://www.gujarattourism.com/central-zone/ahmedabad/siddi-sayed-mosque.html
The Heritage Walk
It can also be included in the itinerary to make a tourist familiar with the 'pols' of the old Ahmedabad city which consists of houses and temples more than three centuries old. So, as soon as you finish visiting the museum textile you will be given a break of 20 minutes and after that you will go for the heritage walk.
The motive of this walk is to conserve and preserve the invaluable heritage of old Ahmedabad and is conducted by the Ahmedabad Municipal Corporation in association with the Foundation for Conservation and Research of Urban Traditional Architecture.This heritage walk takes around 80 minutes and hence after that you can move to your next location.
Such an itinerary of the city of Ahmedabad in a day would leave a tourist contented and jubilant with the hunger for even more if time would permit.
Address: Akshar Group 9 City Centre, 2nd Floor, Swastik Cross Road, Shri Arvind Marg, Ahmedabad, Gujarat 380009
Phone: 098250 91049
Website: https://ahmedabadcity.gov.in/portal/jsp/Static_pages/heritage_walk.jsp